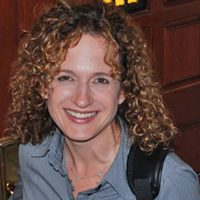 Hannah Bookbinder a private practitioner, has worked with students with ADD, ADHD, and NLD in grades 1-12 since 1998. Her educational and professional background has enabled her to effectively counsel her clients to achieve personal, academic, and emotional success.
As a college admissions consultant, she has advised high school students with learning differences and ADD as well as mainstream students and successfully navigated them through the admissions process.
As an academic coach, Hannah has worked with students and their families, utilizing a collaborative approach. She has successfully coached her clients to establish and maintain a strong skill set that enables them to become triumphant and independent in school and at home.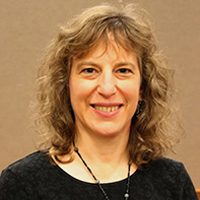 Laurie Dameshek holds a Master of Arts in Educational Psychology from Prescott College and a BS in Economics from the Wharton School at the University of Pennsylvania, with concentrations in Management and Decision Sciences. During Laurie's 30+ year corporate career in healthcare information systems, she has worked with co-workers and students, in paid and volunteer positions, to focus on career and academic goals. She has mentored teens to help them establish and maintain their social and academic skills and has coached college students and working professionals to assist them in the development and maintenance of organizational, professional development, communication and leadership skills. Laurie's professional experience has focused on person-centered analysis, which enables her to identify each client's strengths while simultaneously working with each individual to identify their goals as well as a successful strategic plan to accomplish them. In addition to her academic consulting experience, Laurie has conducted small group training in the college admissions process.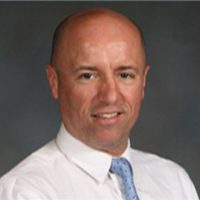 Dr. Joe Havlick: As a guidance counselor and coach, Dr. Havlick has over 18 years of experience motivating, educating, and guiding high school students. He has counseled As a guidance counselor and coach, Dr. Havlick has been motivating, educating, and guiding high school students since 1995. He has counseled hundreds of high school students and their families, guiding them through the transition from childhood to adulthood, in both academics and athletics. Dr. Havlick is a practicing School Counselor at Harriton High School in the Lower Merion School District, where he also serves as the Student Services Department Chair.
Joe's practice is, first and foremost, grounded ethically. It is then based especially on three principles: Cognitive-Behavioral Theory, Mindfulness, and establishing an easy, comfortable, and trusting rapport with his clients. He is a research-based practitioner, having earned his MEd from West Chester University and his PhD in Sport Psychology from Temple University.
Dr. Havlick brings a wealth of experience to AcademicAlly. His clients benefit from his years of practice in three main areas: Sport Psychology, Tutoring/Coaching, and the entire College Process. Given Joe's focus on secondary- and college-age folks, frequently all three of these dimensions come into play in his holistic approach.
Dr. Havlick is a dedicated husband and father to three young men, who will graduate high school in 2018 and 2019, and college in 2020. He has a rigorous diet and exercise regimen: he is a life-long, multi-sport athlete, including basketball and triathlons. He has a disciplined meditation practice.
His philosophy is simple:
hard work, determination, considered habits of mind, and solid mental and emotional attitudes make success inevitable for both practitioners and clients.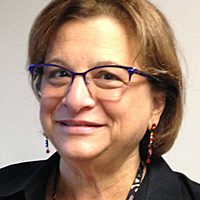 Marsha Messinger, is a highly experienced and lauded teacher with over 35 years of experience, who holds both a Bachelors and Master's degree in Education from Temple University. Over her years amassed as an educator, Marsha has worked with grade levels ranging from 1st through 8th grades in a classroom setting and students at all grade levels as a tutor/coach. Her primary focus with students is to enhance their reading and writing skills in order to reach a variety of audiences while conveying their message and voice appropriately and intelligently. She prides herself in helping students specifically in the skillset realms of time management, task-initiation, organization, and self-advocacy. Marsha believes that all students can reach their potential by being cognizant of their work load, prioritizing tasks, and breaking down large assignments into manageable sections.
In addition to her full-time position as a senior educator at Barrack Hebrew Academy, Marsha also holds a recurring position as a facilitator for the Penn Literacy Network, a division of the Graduate School of Education at the University of Pennsylvania and is an active member of the Association for Middle Level Education, the International Reading Association, the National Council of Teachers of English, and the National Council for the Social Studies.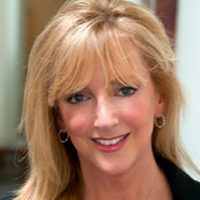 Randi Rentz is a special educator who has worked in the public school setting in Pennsylvania since 1993. She graduated from the University of Maryland with a B.S. and received her Master's degree in Special Education from the Johns Hopkins University with an emphasis in the area of Autism.
She has experience with High-Functioning Autism, Pervasive Developmental Disorder, Non-Other Specified (PDD-NOS), Attention Deficit Hyperactivity Disorder (ADHD), Learning Support in the areas of Reading, Writing and Math, Emotional Support, Dyslexia, Nonverbal Language Disorders and Intellectual Challenges, just to name a few. She understands how to create success with individuals with High-Functioning Autism and truly understands the importance of accepting people with differences. She is a wonderful collaborator with parents, professionals, paraprofessionals, doctors, psychologists, support groups and people diagnosed on the Autism spectrum. Randi is very experienced at developing, implementing and evaluating IEP'S with related service providers, administrators, advocates, lawyers and parents.
As a High-Functioning Autistic Support Teacher, she has designed a researched–based social skills curriculum and all program components including communication, language and sensory strategies. Randi developed a newscast for children with Asperger's Syndrome which modulates behavior, develops social and communication skills, and turns many of their differences into assets. The heart of her work is illuminating the often elusive and intangible world of Social Thinking, and developing practical strategies that can be easily used by parents, educators and service providers, across different environments, to teach the Social Thinking required for the development of real social skills. She has also implemented, designed, and facilitated behavior management programs, documentation/recording of objectives, academic interventions (all individualized), and has been trained in research-based reading and intervention programs which give her the ability to coach according to her clients' capabilities. Randi is able to break down the research and abstract concepts and create concrete ways for success in all children.
She has received accolades for her educational, energetic and enthusiastic workshop presentations. She has been invited to train psychologists, counselors, parents, educators and government policy makers in the area of special education. She has coordinated and presented workshops nationally and locally in conjunction with the Delaware County Intermediate Unit on Asperger's/Autism, behavior management, sensory integration, specially designed instruction, executive functioning, and education.
Randi has also presented at The National Autism Conference at Penn State University in August 2007. She has been published in The Autism File, Summer 2008 covering Autism, Aspergers, ADHD, ADD and other related disorders. Randi was profiled in the "Educator Spotlight" section in the Philadelphia Inquirer. She was also featured in Main Line Today Magazine, "Doing Good". In addition, Randi has appeared on several news segments within the Philadelphia area with her students as well as a children's news magazine show called, Fast Forward with ABC News Anchor, Rick Williams. In 2014, Randi was named as a "Woman of Note" by The Wall Street Journal for her work in Autism.
Based in suburban Philadelphia, Randi has two cats, Henna and Harlow, who remind her daily that Social Thinking crosses species.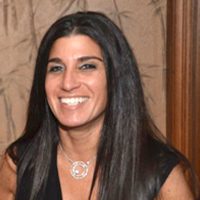 Jessica Vigoda, a Pennsylvania state certified teacher, is an academic tutor, coach, and classroom teacher with over fifteen years of experience working with students from elementary through adult education, including students with learning differences. After graduating Magna Cum Laude from The George Washington University with a Bachelor's Degree in English, Jess went on to earn a Master's Degree in Secondary Education from The University of Pennsylvania. While teaching at Haverford High School, Jessica continued to further her own education, receiving a second Master's Degree in Educational Leadership from St. Joseph's University, where she graduated with top honors and was granted membership in several prominent national academic honor societies.
Jess' interest in tutoring blossomed at The George Washington University, where she was a highly sought after peer tutor in the University's writing center; her passion for teaching has continued to grow.
Jess is committed to meeting students where they are, and helping them thrive, reaching academic potential they may have previously thought unattainable. Currently, Jess is a learning support teacher at Kohelet Yeshiva High School. Her areas of expertise include writing, organization and time management, study skills, reading comprehension and standardized test preparation. One of Jess' strongest attributes is her ability to connect with, and meet the needs of, students of all ages.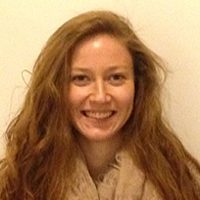 Meagan Yates is a graduate student in the Community and Trauma Counseling program at Philadelphia University where she also received a Bachelor's of Science in Psychology. Meagan is currently an intern at the Children's Crisis Treatment Center in the therapeutic nursery working with children who have a variety of disorders and challenges. She also has a background in tutoring science and clinical courses at the collegiate level. Meagan assists students having trouble with organization, memory, and other academic skills while simultaneously providing a supportive environment. She was a member of the Philadelphia University women's soccer program and has been a two time honoree of the Central Athletic Collegiate Conference All-Academic team.
Meagan is devoted to creating a safe environment for individuals and believes in a contextual and collaborative approach when helping others. Meagan is passionate about enabling the individuals she works with to reach their full potential and fulfill the goals they have established while working together. She emphasizes reducing anxiety to help individuals work more effectively. Meagan brings a unique perspective to the work she engages in with her clients. As an athletic coach and an academic coach she is able to help her clients identify and highlight their strengths and skills. She then works successfully to enable them to create and execute a plan of action to reach their potential.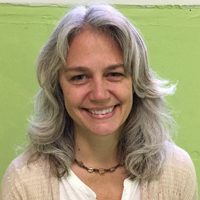 Sarah Franzel is a math teacher and Learning Specialist. She graduated from the University of Michigan with a degree in mathematics and certification in math education. She also has a master's degree in Counseling Psychology from California State University East Bay. Sarah has over 20 years of experience as an academic coach and tutor, and has 10 years of experience as a classroom teacher.
Sarah currently works at the Crefeld School, where she has taught math for 5 years and is now currently serving as a learning specialist for 11th and 12th graders. She has experience working with all levels of learners, including students with mild learning disabilities and anxiety disorders, and in all academic subjects including areas of executive functioning. Additionally she is experienced in preparing students in math for the SAT and ACT.
Sarah enjoys working one-on-one with students to connect with each individual and help bring out their full learning potential. She works to create a warm, collaborative relationship with a student and his or her parents and teachers.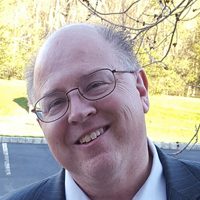 Jeffrey Lieberman holds a Master's Degree from the University of Pennsylvania in Secondary Education and a Bachelor of Arts Degree in Judaic Studies from The University of Cincinnati. He has twenty-five years teaching experience in Independent Schools in the Delaware Valley, twenty-three of which are on the Main Line. Currently, he is a Resource Specialist in the Resource Department at Jack Barrack Hebrew Academy. Additionally, he has vast experience as a History and Cultural Anthropology Teacher in both Middle and Upper Schools. His abilities also extend to having taught Hebrew School and Bar/Bat Mitzvah Tutoring for twenty-five years, including the last thirteen at Har Zion Temple in Penn Valley, PA. As an academic coach, Jeff's strengths include making connections with students, listening to their academic challenges, and finding ways to help them succeed through collaborative solutions. Jeff has a gift in assisting students to transition from comprehending material to developing and supporting analytical and persuasive arguments in written discourse. Jeff has worked with students with a variety of challenges including those with learning differences due to ADHD, Executive Functioning and Auditory Processing.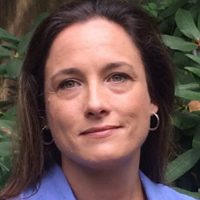 Mary-Alice Michaels holds a Master's degree in Counseling from Temple University and a BA from Villanova University. As a life-long resident of the area she is a graduate of The Baldwin School in Bryn Mawr. Her prior employment includes working as a group therapist and life coach in a transitional living program for adolescents and adults, as well as supervising and running an adolescent unit in a residential treatment facility in Philadelphia. She has also worked as a therapist in the foster care system and spent a number of years working in the healthcare industry as a benefit consultant.
Mary-Alice specializes in working with adolescents, particularly those with the added challenges of ADHD and executive functioning deficits. She believes relationships are crucial to the process of learning and healing and works collaboratively with the student and his or her parent(s) and teachers. She believes that intrinsic motivation is the key to lasting change and enjoys helping others recognize and achieve their potential.
She is a member of the American Counseling Association and a member of the Learning and The Brain Society out of Boston, MA, a group committed to continued research and training in the developing mind and the application of best practices for learning and education. She is involved in various volunteer activities in her community through the Junior League of Philadelphia and is an avid artist who enjoys a variety of different mediums.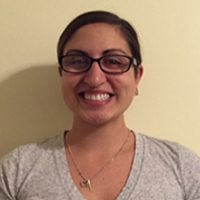 Heather Giersch holds a Pennsylvania certification in Special and Elementary Education, Reading, and English as a Second Language (ESL). She has over twelve years of experience working with students with specific learning disabilities such as dyslexia, dysgraphia, dyscalculia, and students who have Attention Deficit Disorder (ADD) and Attention Deficit Hyperactivity Disorder (ADHD). She has also taught students who need extra support with executive functioning skills such as organization, time management, planning and prioritizing, and task initiation.
After graduating from Cabrini College with her Bachelor's Degree in Special and Elementary Education, Heather went on to earn a Master's of Science in Reading and ESL from Saint Joseph's University. She pursued her reading career further by receiving her Wilson Level I certification. She utilized her certifications while teaching in Lower Merion School District (LMSD) and at AIM Academy, a private independent school for students with language based learning disabilities.
Heather is currently a classroom teacher. She started tutoring when she was a substitute teacher in LMSD. She would volunteer at Bethel Academy in Ardmore to support students in the district with homework help. She believes in creating a safe and conducive environment for learning, and she is well versed in implementing research-based practices. When it comes to meeting family's needs, Heather will be accommodating and flexible.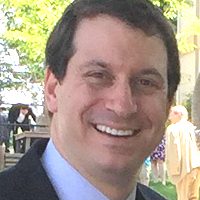 Scott Olster has worked as a public school math teacher for 10 years. He enjoys taking the unpopular subject of mathematics and finding ways for students to enjoy the nuances of learning it. He works with students to create different ways of learning and exploring mathematics so they can find the best way for them to problem solve. Scott has been tutoring students in mathematics for over 10 years and loves to watch a student progress through a task once thought to be 'impossible', but now can be completed with ease.
Scott grew up in the area, graduated from the University of Connecticut with a bachelors in Economics and a master's in education from Cabrini College. Along with teaching he also coaches basketball, is an avid sports fan, and is most proud of being a father.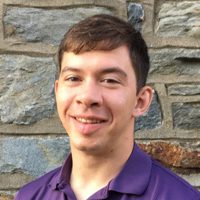 Michael Paci is an academic tutor, coach, and classroom teacher with certifications in Secondary Mathematics, General Science, Biology, and Chemistry. He graduated with honors from the University of Pennsylvania with Bachelor's and Master's Degrees in Environmental Studies and a minor in Economics. Mike later went back to school to earn his Certificate in Secondary Education from Drexel University. During this time, Mike took part in the Philadelphia Teacher Residency program which focused on STEM education in high-needs schools around the City of Philadelphia. He earned a Robert Noyce Scholarship and participated in its nationally-recognized science education program for teachers. Mike is currently teaching at Marple Newtown High School where he teaches Integrated Science, Biology, and Human Body Systems. Additionally, Mike has classroom experience working with students with disabilities including ADHD, Specific Learning Disabilities, and Autism.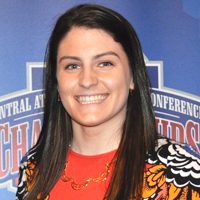 Kelsey Jones is currently a graduate student in the Community and Trauma Counseling program at Philadelphia University where she also graduated Summa Cum Laude with a Bachelor's of Science Degree in Psychology. Kelsey is currently an intern within the therapeutic nursery at Children's Crisis Treatment Center, where she works with children with a range of disorders and developmental challenges. Kelsey assists students who are struggling with time management, organization, and other executive functioning skills, while also providing assistance within the academic areas of reading and writing. She is still a member and captain of the Philadelphia University Women's Basketball team. She has made the University's Dean's List every semester since Spring 2014, has been a two time honoree of the Central Atlantic Collegiate Conference All-Academic Team, and also received the Central Atlantic Collegiate Conference Top XV award in 2016, which is an academic award given to the female and male basketball players who have the highest grade point average within the final four teams at the conference's Championship Weekend.
Kelsey is dedicated to creating a supportive and safe environment for individuals. She believes that establishing a relationship with the individual is of the utmost importance. Once the trust is established, both she and the individual can begin working toward his or her goals. Therefore, Kelsey believes in a collaborative approach that involves identifying the needs while also highlighting the strengths of the individual. With this approach, Kelsey believes she can work with the individual to make progress that will lead to future academic success.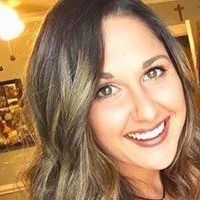 Alexa Inserra is a graduate student in the Community and Trauma Counseling M.S Program at Philadelphia University where she also received a B.S in Psychology. Alexa has recently completed an internship at the St. James School, a trauma focused middle school in the West Allegheny neighborhood, where she worked as a School Counselor. She will continue her work with children in the Fall as an interning counselor for a mobile therapy organization called Family Therapy and Consultation Services, Woodbury, NJ.
Alexa finds meaning in her ability to help her clients to find solutions by identifying and utilizing their inner strengths. She is passionate about helping others and strives to create a safe and comfortable environment to help her clients grow. She is experienced in working with children and adolescents who struggle with ADHD and executive functioning deficits. She works from a strengths-based approach to help her students with difficulties including but not limited to organization, advocacy problem-solving and coping strategies to deal with academic frustration.
Alexa is currently a member of the Chi Sigma Iota (CSI) Counseling Academic and Professional Honor Society, as well as President of PhilaU's CSI chapter Delta Sigma Mu (DSM). She dedicated two years of her undergraduate career (Fall 2013-Spring 2015) to play for the Philadelphia University Women's Soccer team, where her team won a Central Athletic Collegiate Conference Championship. Alexa also completed a semester abroad in Rome, Italy in the Fall of 2015 where she was given opportunity to study psychology from various cultural standpoints.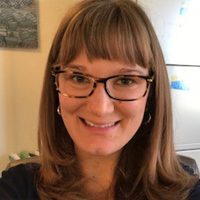 Anna Bachus holds a Master's degree in Counseling and Student Affairs in Higher Education from West Chester University and a B.A. in Psychology from Duquesne University. She is also a National Certified Counselor. She has worked with individuals with disabilities in various settings and currently serves as the Director of Disabilities Services at a local university. She has expertise in working with students with a broad range of deficits, and tailoring coaching strategies to each individual's needs. She is also skilled at assisting students with disabilities and their families to better understand the differences between high school and college and helping them navigate the transition. Anna is passionate about working with this population and believes in helping students explore their strengths as opposed to focusing strictly on their deficits. Her work with students is very much centered around developing self-advocacy skills, confidence, and identifying tools that will help them be successful even beyond the classroom.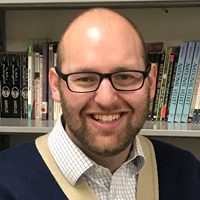 Matthew Dorsch is the Resource Department Chair at a private day school in Bryn Mawr, where he works with students with specific academic or emotional challenges to develop organizationally, time management, self-advocacy, and study skills. He has a Masters in Elementary and Special Education and holds certifications in middle school English, social studies, math, and science; elementary education; special education; and technology. Matt has worked with students from grades first to twelve, helping them recognize their own potential and develop the skills needed to be independent learners. He prides himself in using strength-based instructions and meeting students at their current level of achievement by using their passions and interests to develop a unique and specific scaffolded plan for each child. Matt has a "whatever works" attitude. From old school, time-tested strategies to modern, creative, and unconventional techniques, he is willing to try anything and everything in order to help a child shine. His realistic and practical nature helps students construct a level of trust that is built on honest feedback and kindness. He firmly believes that inside each student lies their best self, and sometimes it just takes a little support to help each child fly. His diverse interests from sports to Broadway musicals, hiking to TV, create an instant connection with each of his students.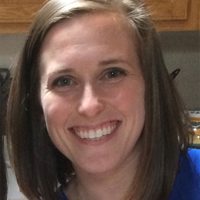 Cynthia Olster is a graduate from The University of Scranton where she received her Bachelors of Science degree in Elementary Education. She continued on to Saint Joseph's University where she attained her Masters in Special Education. During her coursework at St. Joe's, Cynthia also became certified in The Wilson Reading Program. Cynthia has taught all elementary grade levels in a variety of classroom settings. She has over eight years of experience working with children of all abilities and making sure they are successful in the classroom. Cynthia believes that with the proper tools and motivation, all students are able to reach their highest potential.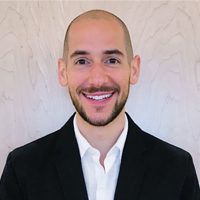 Jake Rosen has more than a decade of experience as a classroom teacher, academic and college advisor, and teenage life-coach. He holds a M.A. in Religious Studies from NYU and graduated magna cum laude from Boston University with a B.S. in Social Studies Education. After graduating from BU and traveling the world, including a stint teaching English in Vietnam, Jake spent nine years as a Global Studies, U.S. History, and History of Music teacher at NYC's renowned Beacon School. In addition to his duties in the classroom, Jake worked with students who struggled with the academic, social, and emotional demands of high school and college. He has also guided nearly 60 students (and their parents) through the college process including ESL students, first generation immigrants, and students with learning and behavioral issues. In each of these capacities, Jake is able to meet students on their own terms and to build relationships centered on compassion, trust, and the whole-person needs of each individual.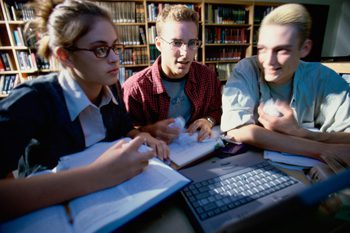 SOS: Specialists of Schools
NASW: National Association of Social Workers